Building and Technical Services (BTS) were appointed by Luton Council to manage and build the development.
Planning was achieved to build 17 flats and 3 bungalows to be constructed in traditional methods to incorporate an up to date modern looking exterior with additional works including parking upgrades to Thatch Close and regeneration around the shopping parade next door.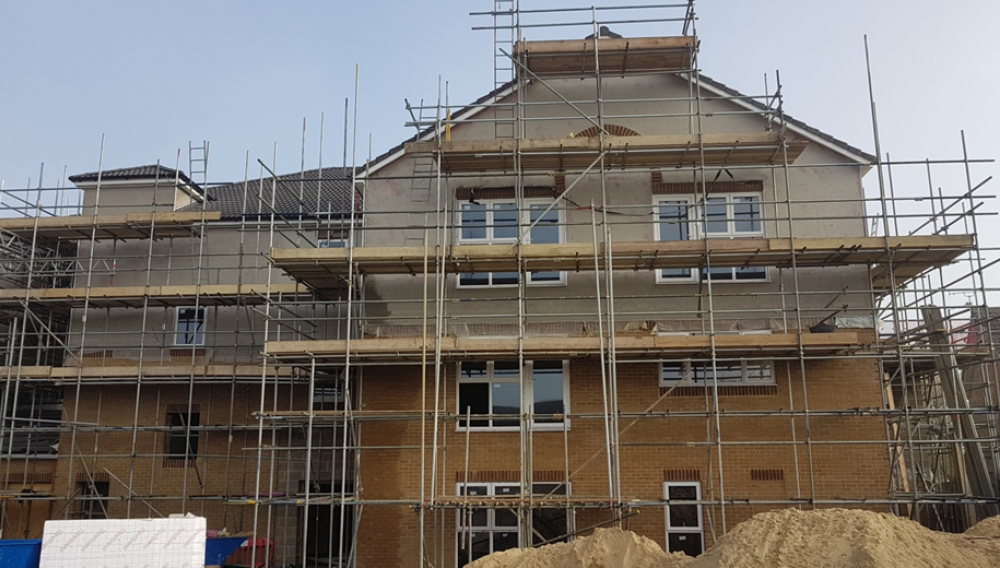 This is the fifth new build development for BTS, but represents its biggest challenge to date, being five times larger than previous schemes.
Working closely with other services and divisions within Luton Borough Council, the programme for completion was set for mid-2019.
The works will act as a springboard to move onto even bigger developments in the future with sites being earmarked that are twice the size as our current one.
BTS will carry on exploring all prospective pieces of land that have the potential to be built upon and our commitment to construct affordable houses without sacrificing its build quality will continue.